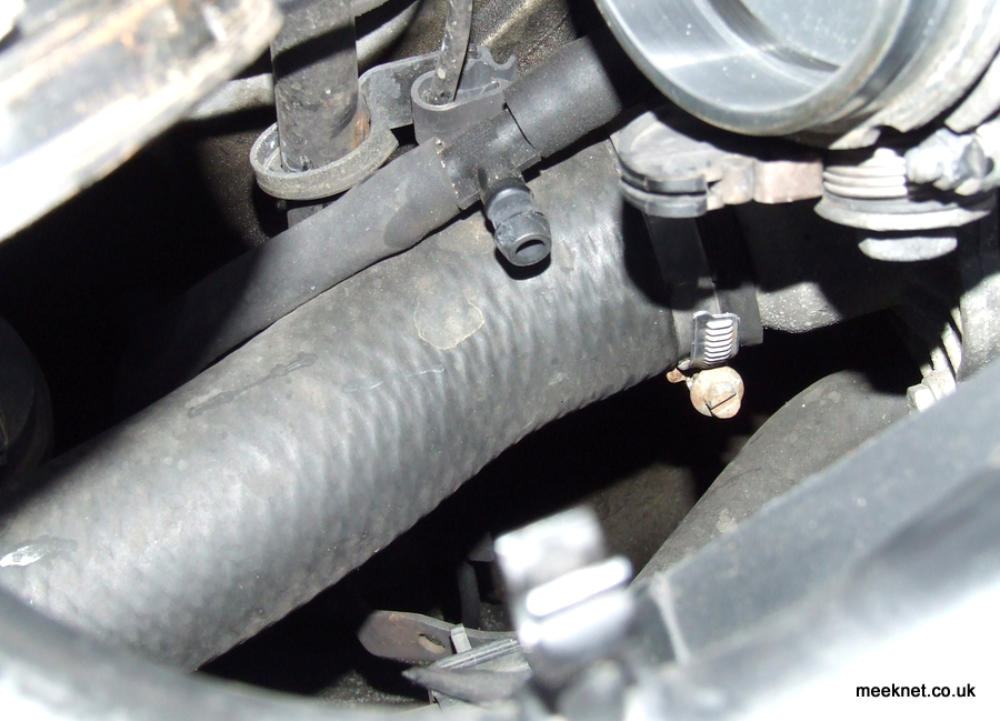 And here's what's left of the cap: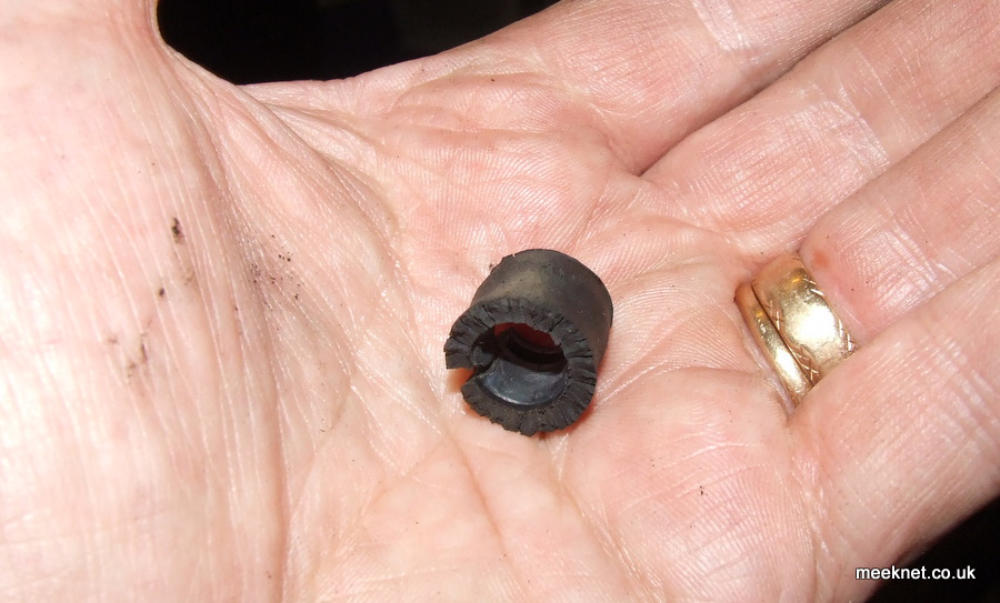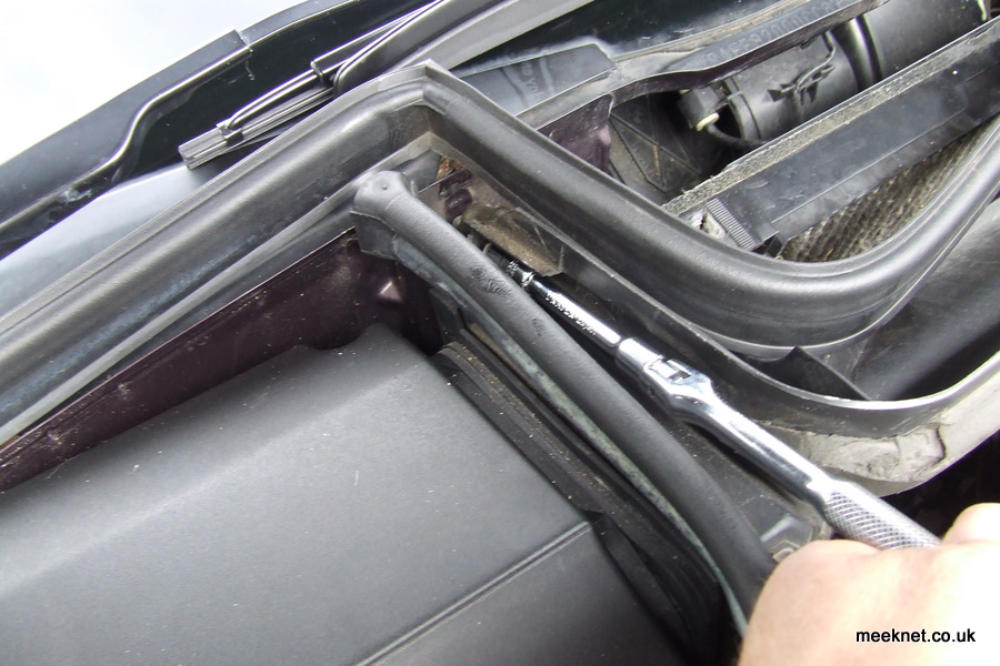 Although the picture above shows the cover removed, there is no need to do this, also, partially remove the rubber seal shown
just to the left of the socket wrench and the one above the microfilter housing. The complete housing can now be lifted upwards
and slightly forwards and removed from the engine bay: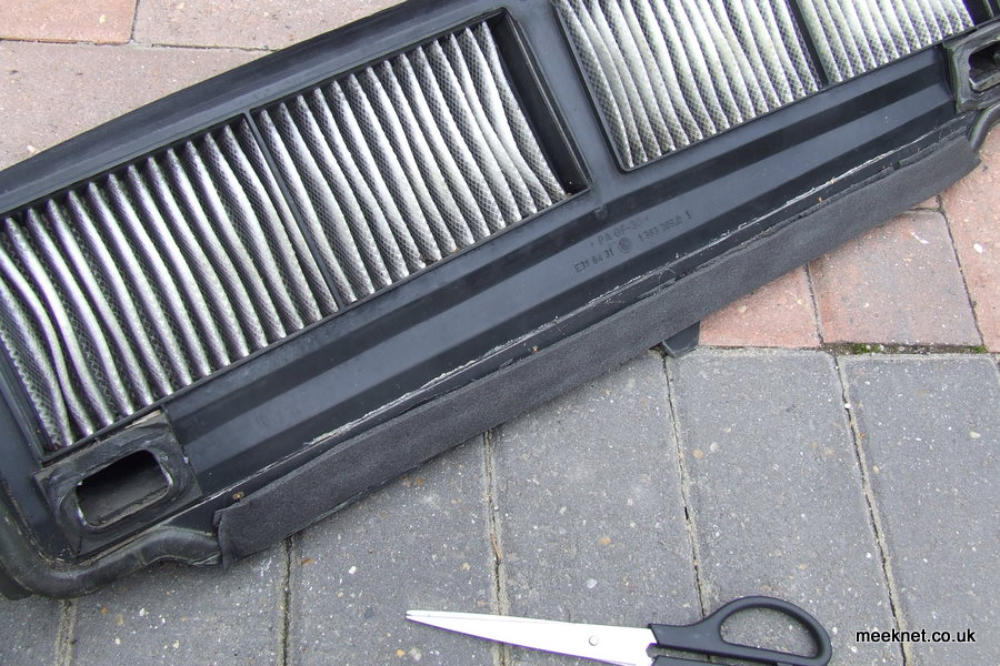 I took the chance to replace the torn seal at the bottom of the housing with self-adhesive foam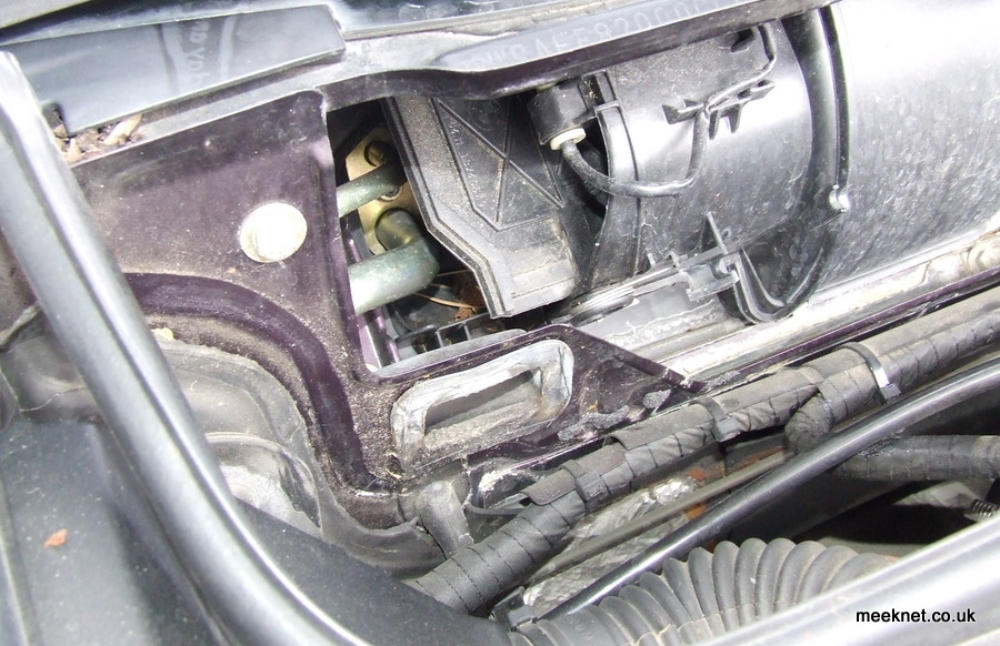 Removing the microfilter housing gives easy access to the PCV cover where the two caps are located: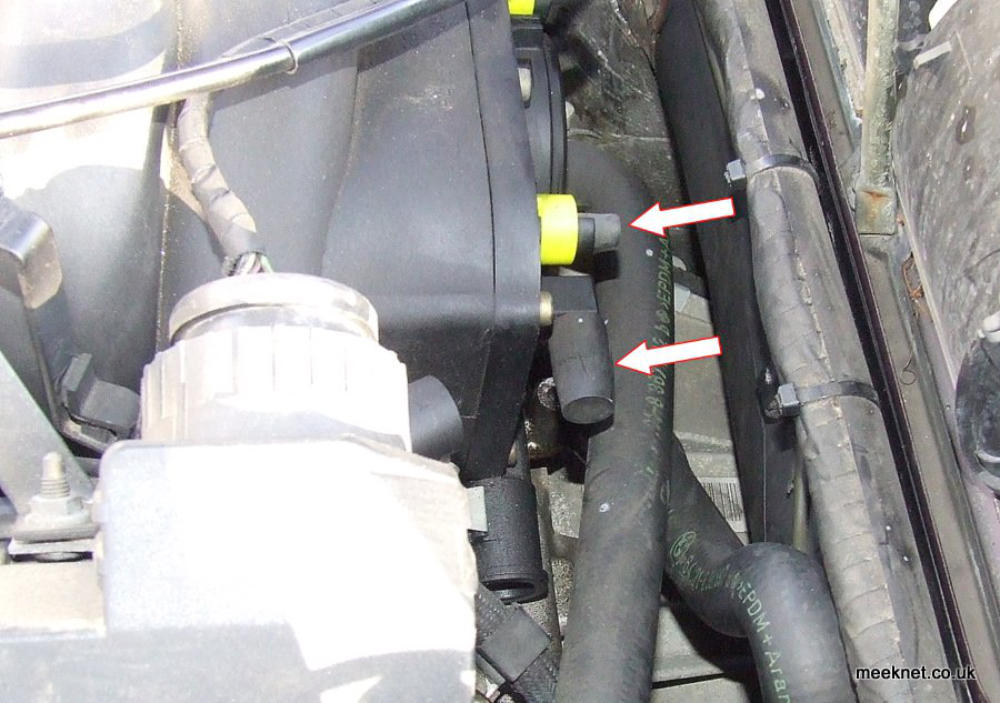 The two replacement caps are available from BMW: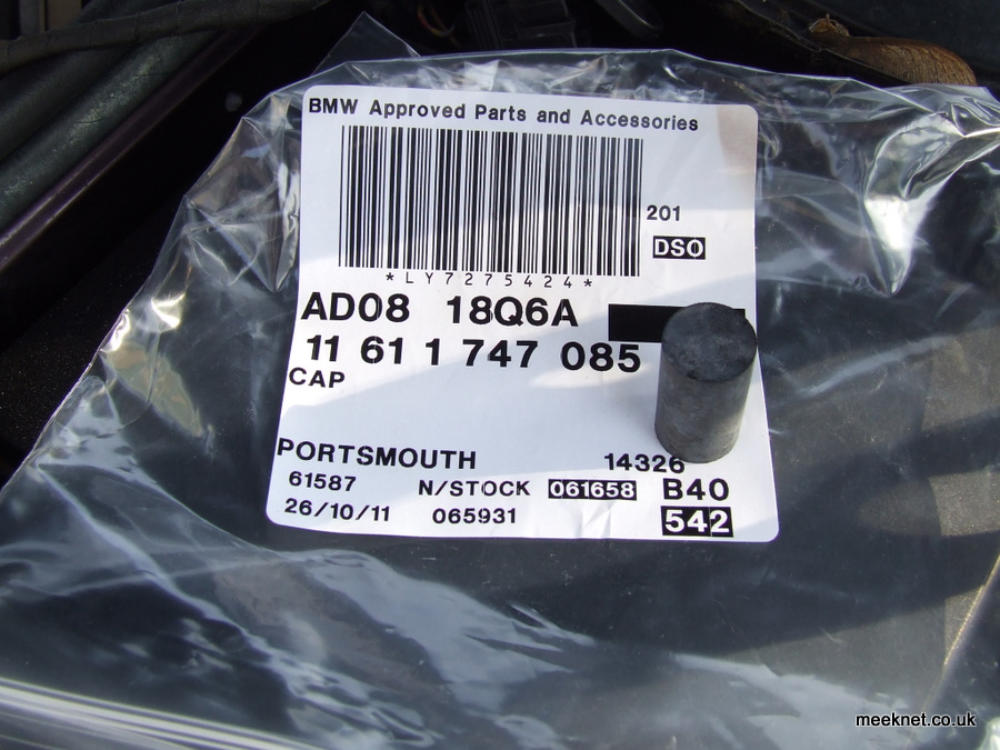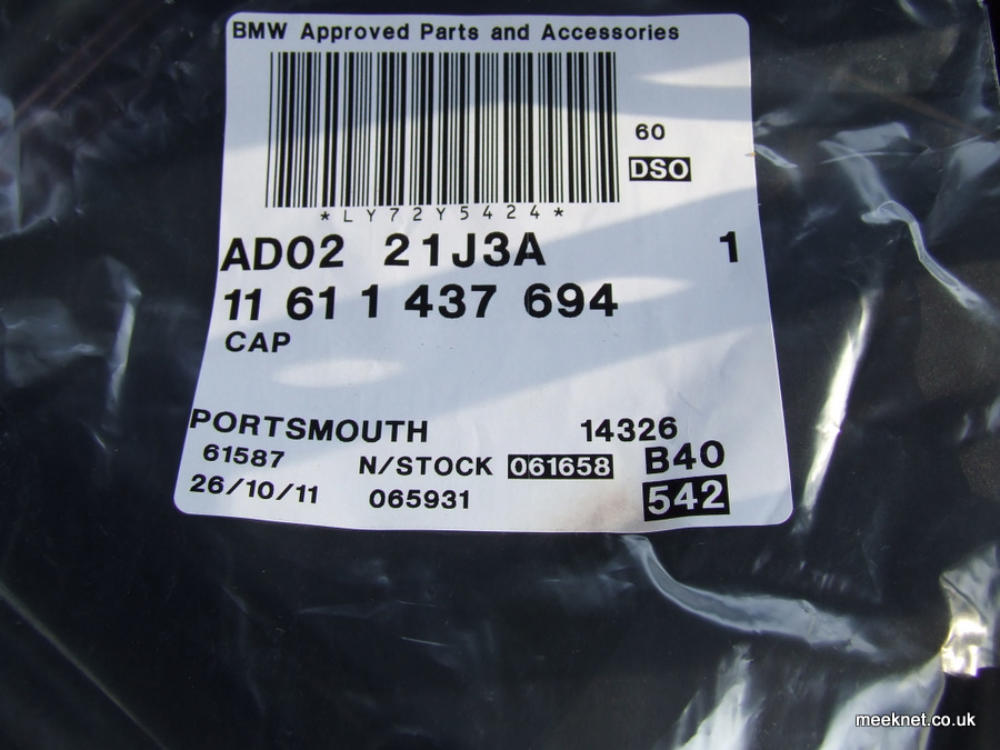 And here is the condition of the larger of the two when removed: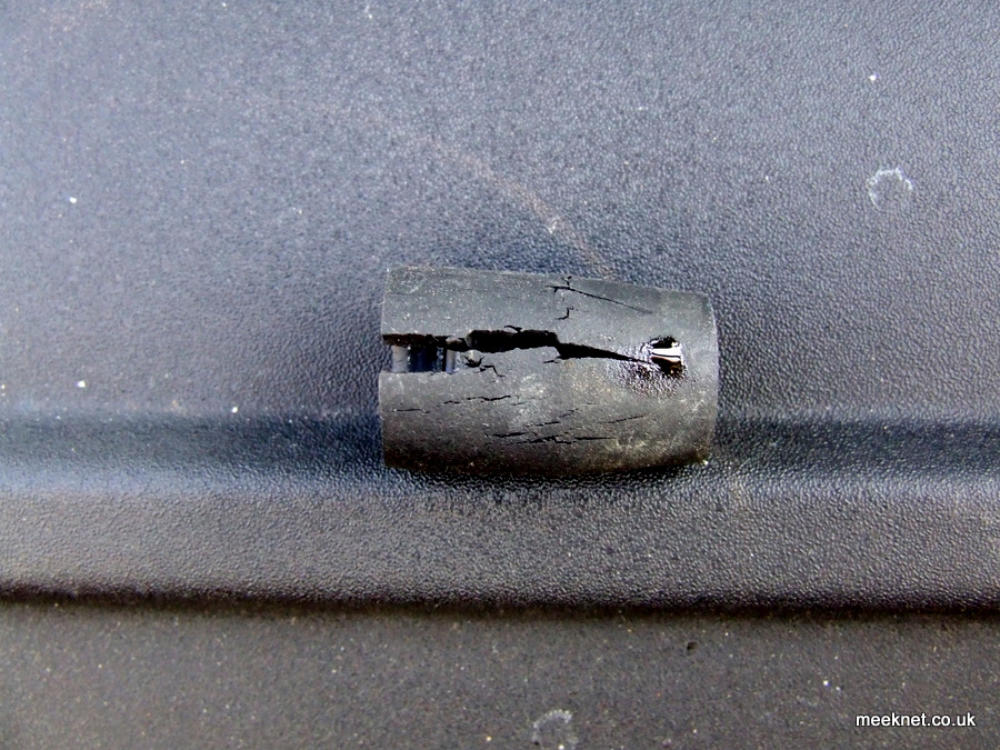 The large one is easy to replace, the smaller one need the sleeve removing first: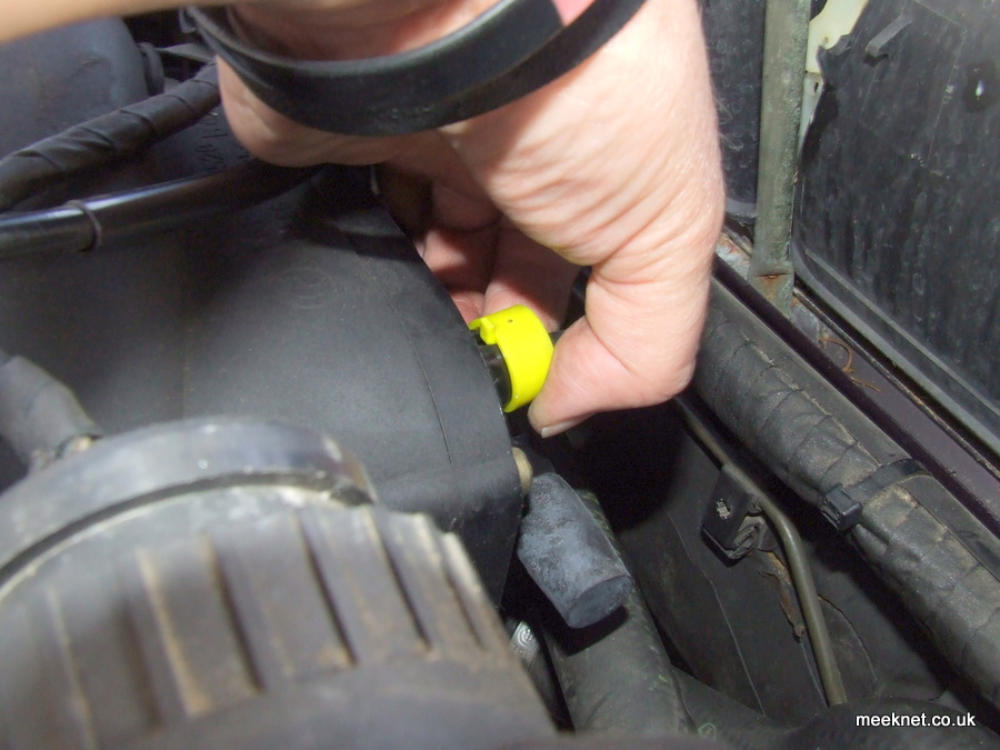 ...And both now replaced: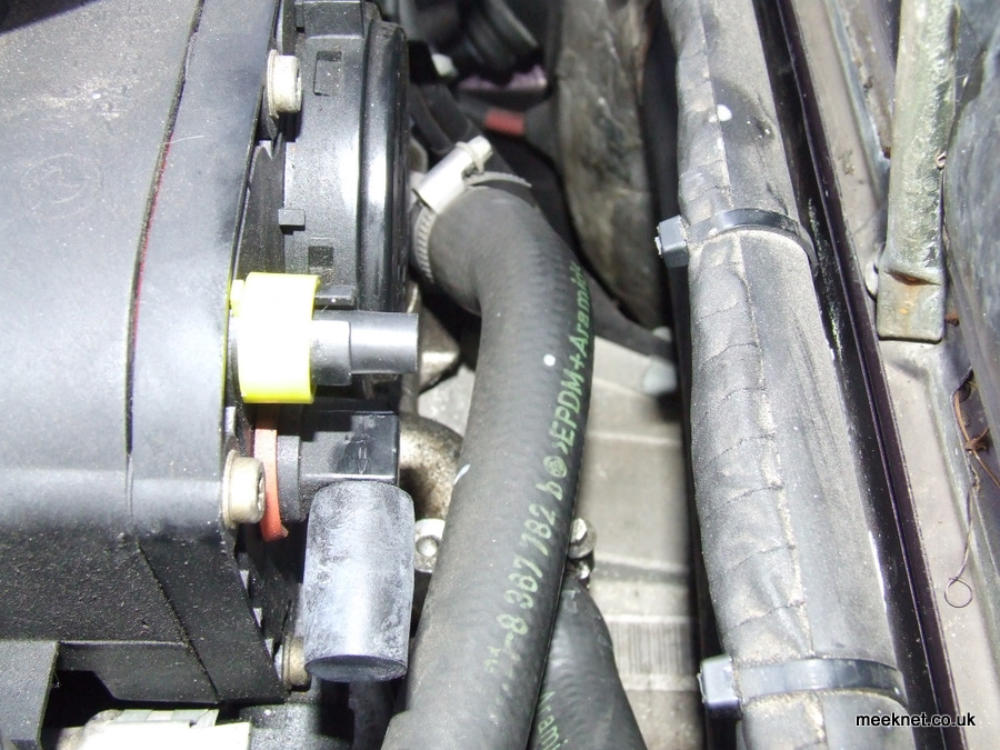 The only awkward part on re-assembly is getting the 7mm self-tapping screws back on each side of the microfilter housing. I found
that placing a small Neo magnet inside the socket held the screw securely. There is a fourth cap that is under the throttle body, on
my car this seemed to be made out of a hard plastic rather than rubber, it was air-tight.
All done, time for a cup of tea......
Timm's BMW E31 840ci and E32/E38 730/740 M62 V8 Engine
POOR TICK-OVER ADAPTATIONS AT LIMITS
Update 2018
-
NEW INFORMATION ON ADAPTATIONS AND RUNNING PROBLEMS
My Mora E31 840ci's tick-over had always been lumpy on occasions, later I realised it was when the A/C compressor clutch disengaged. In this
situation the revs drop to the lowest speed of 600 RPM. I did the usual stuff, changing plugs, clearing the oil out of the sparkplug wells, I had
also done the quick manifold fix a couple of years earlier etc.
INPA showed raised levels of Roughness on cylinders 7 and 8 and also reported that both the adaptive and multiplicative adaptations had
reached their limits and that both banks were running too lean. This surprised me because the plugs that I removed showed evidence of the
mixture being too rich. I swapped coil-over-plug units from cylinders 5 and 6 with those from 7 and 8, it didn't make the slightest bit of
difference.
Some time earlier, I had seen a thread regarding an unrelated fault on one of the forums where the cause of poor tick-over was a failed cap on
a T-piece, and I thought I might as well check mine while I had the covers off. Sure enough, mine had fallen apart. Here's the view of the front
of the engine with the concertina-pipe removed that runs from the MAF to the throttle body :
So, I blocked the T-piece where the cap fell off and was pleasantly surprised to find that the tick-over was perfect - and more interestingly,
the error codes didn't return and the adaptations settled at very low figures. Only models for certain countries (Germany for instance) have
anything other than a blanking cap fitted to the T-piece. In Germany there is a 'disturbance air valve' - Reinhard tells me that the valve is
used for the emissions test, opening the valve allows un-metered air into the manifold which the ECU should be able to compensate for:
The T-piece is #4 on this diagram
There are three more blanking caps that can suffer the same problems, and I tackled those when I was working on the heater valves. So,
here we go, start by removing the microfilter housing complete:
This can be removed without disassembly by parking the windscreen wipers in the centre of the screen and then removing the centre cone-
shaped nut which is just in front of the passenger (RHD) wiper pivot. Now remove the two 7mm self-tapping screws each side of the
housing: