BMW E38 735i 1998 V8 Quad-Cam 32-Valve 3.5Ltr

This car is now sold and was maintained with the help of www.the7seriesregister.co.uk

TV 2005 SAT NAV 14-speaker 6-CD Top DSP Hi-Fi Trafficmaster
Timed AUX ventilation Dual-Band Phone with PAYG SIM Ambient lighting
Tiptronic BMW Turbine Alloys Comfort Memory seats with Lumbar support
Servotronic Steering Park Distance Control Digital Dual Climate Control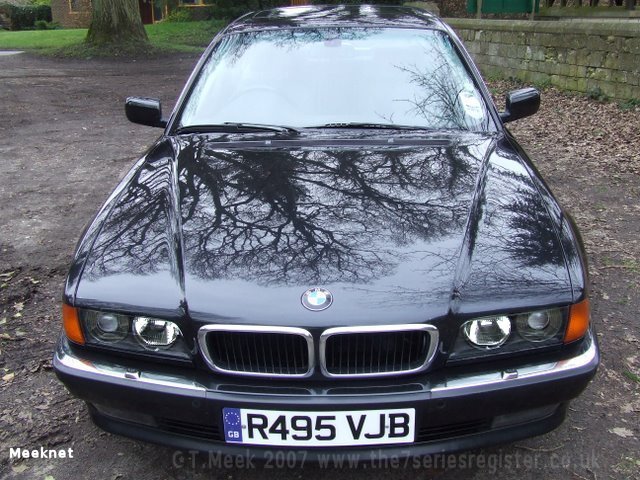 This was my second 7-Series, I exchanged my E32 730i for it. On the long drive back the cup-holder fell apart, the ash-tray wouldn't close and the instruments couldn't decide what speed the car was travelling or how much fuel was in the tank....not a great start!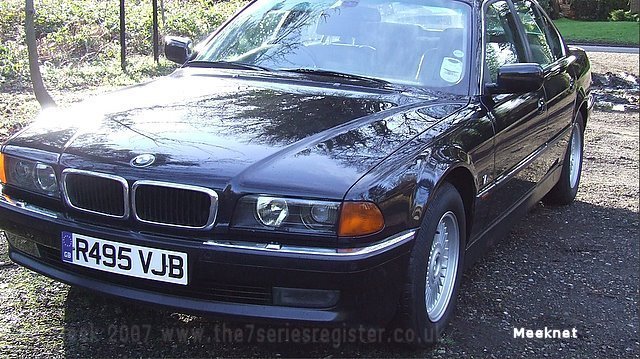 Still, it looked pretty good after a good polishing but it didn't accelerate any faster than my old E32, used more fuel and the cornering was decidedly poor on the standard 16" Turbine's. I spent the next few months mending things. A new fuel-sender fixed the dodgy fuel-gauge, microfilters replaced, PDC fixed....and then more things started going wrong!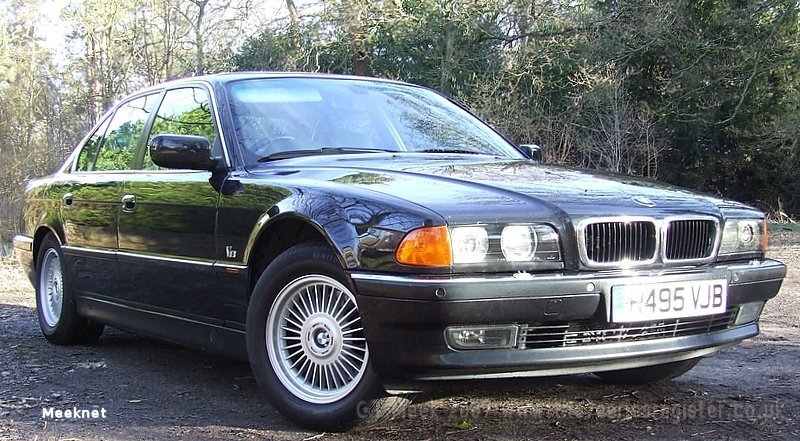 The most annoying fault was its ability to just stop when I was least expecting it! A new battery seemed to cure that but then the rear doors stopped locking or unlocking, the rear lights filled up with water, the wind-noise was awful and the speedo and rev-gauge couldn't decide what to indicate.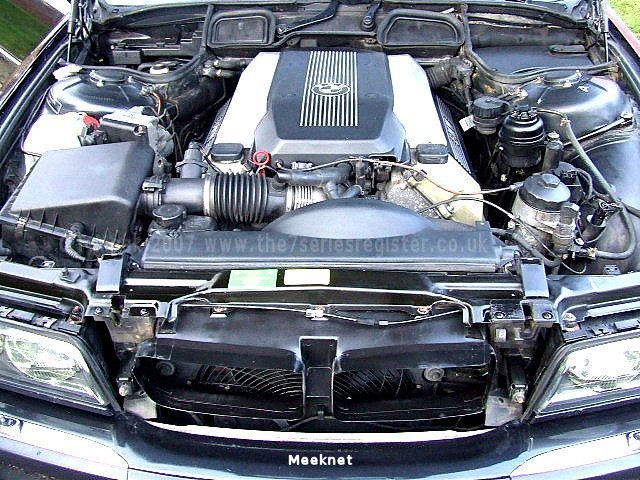 Just to cause more annoyance the remote would fail to unlock the doors leaving me stranded on a few occasions. If the spare remote was used the main key would start working again meaning I had to carry around both sets of keys all the time.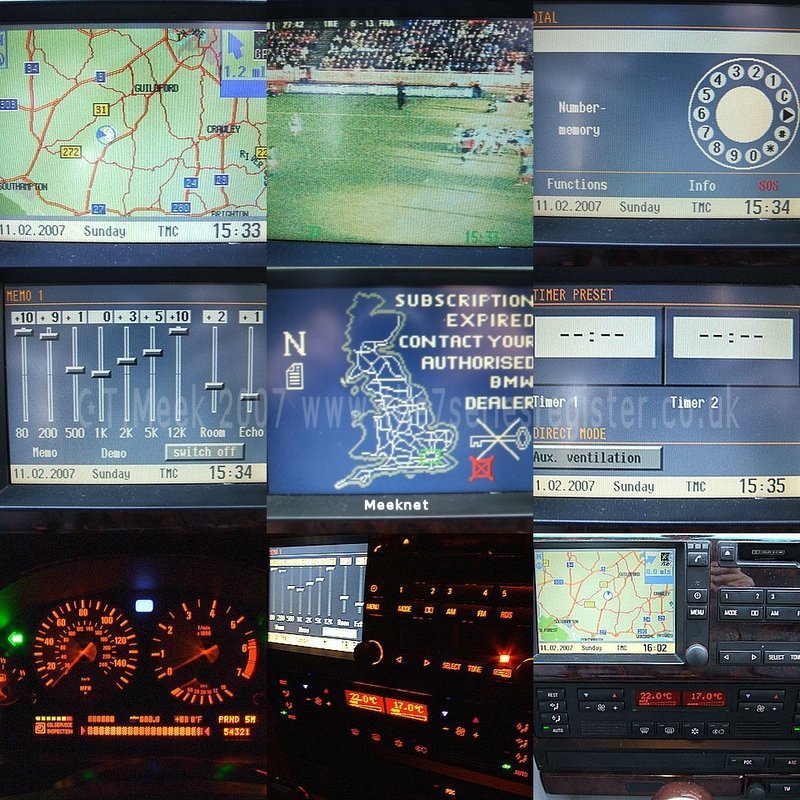 This car also suffered from the usual MKII Sat-Nav problem which is the complete locking-up of the OBC, usually first noted because the RDC radio fails to change channels when moving from one cell to another. Poking any of the OBC buttons soon shows that the system has completely crashed and the only 'cure' is to disconnect the battery for a few seconds. Not too much of a problem but a bit annoying all the same. My next E38 did this from time to time (another MKII) but the MKIII in my latest E38 has no problems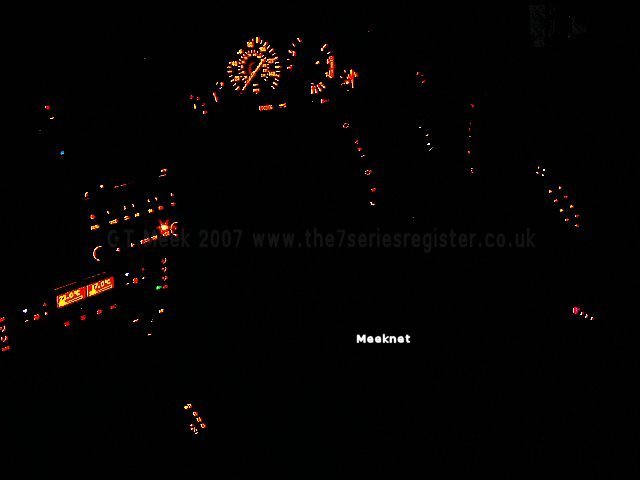 What hasn't this car got? Well it doesn't have a lot of faults that many E38's have:
It hasn't got 'missing pixels' mine are all present and correct
It hasn't got front-end shake when accelerating or braking, no clonks, bonks or shimmy's
It hasn't got rust on the boot lid (or anywhere else for that matter)
It hasn't got dull inadequate lighting, the refurbished Halogen projectors and mains are bright and sharp
It hasn't got a popped PCV valve, ticks over perfectly, no smoke and great power delivery
It hasn't got a Nikasil block with the associated leak-down problems, this is an Alusil engine
It hasn't got annoying 'Bongs', completely clear of Check Control fault messages
It hasn't got replica Alloys, these are perfect, unkerbed examples of BMW turbines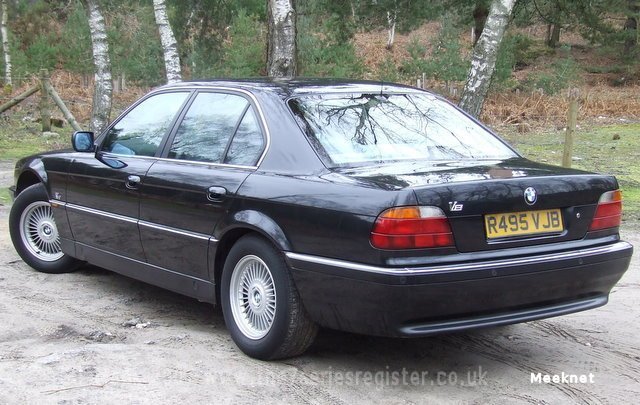 Recent work carried out (all covered on www.the7seriesregister.co.uk):
Microfilter replacement
Central locking repaired on both rear doors
Both headlight units Refurbished
Fuel sender replaced
Instrument cluster bulbs replaced
Park Distance Control sensors replaced and fully working
2005 upgrade for Sat-Nav system
New batteries in both keys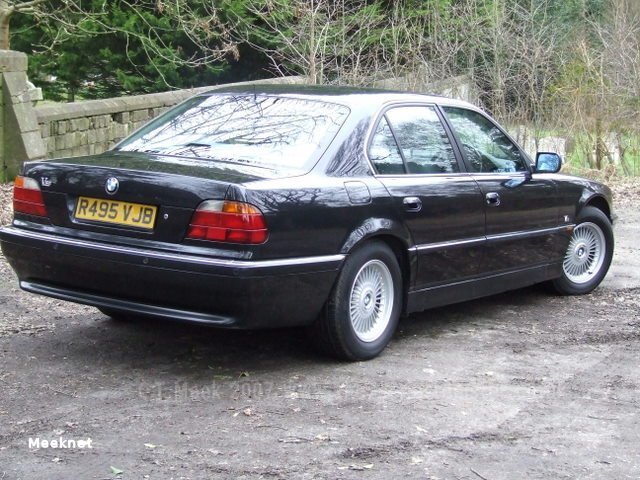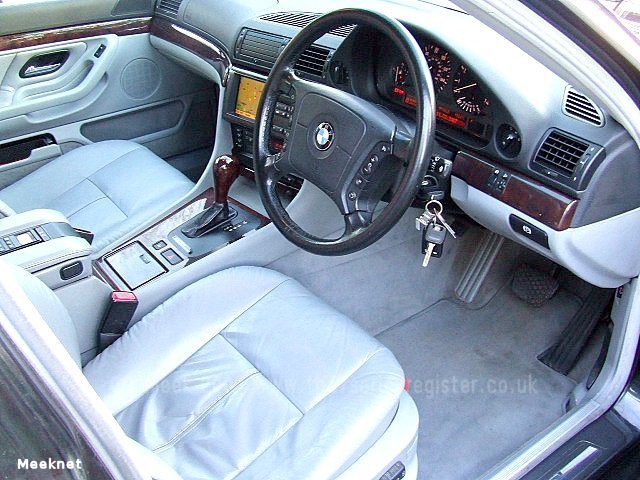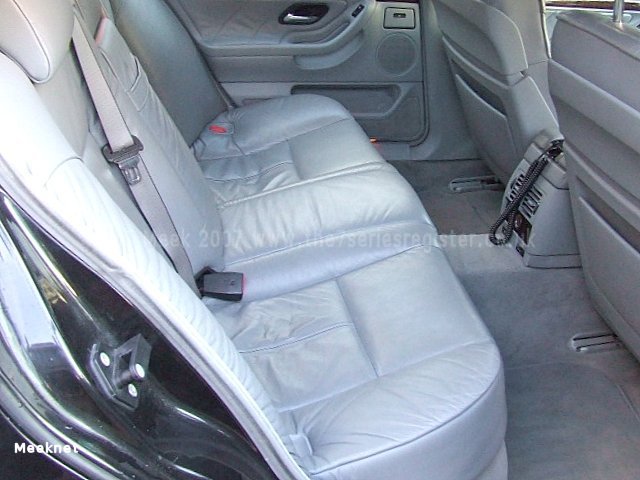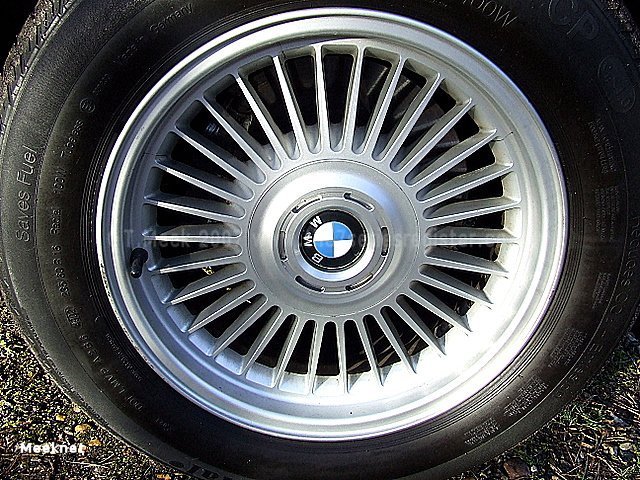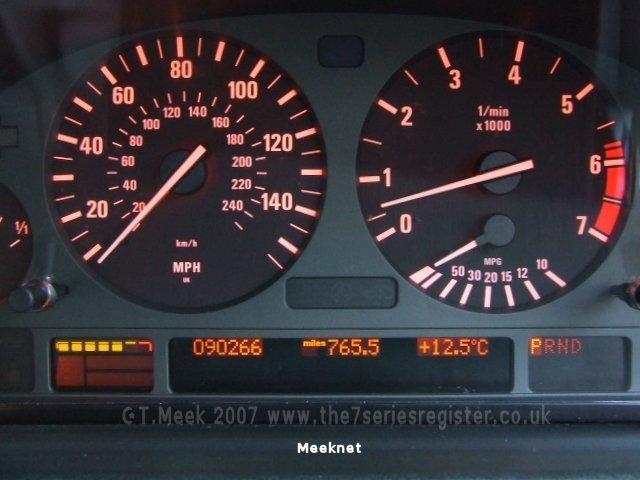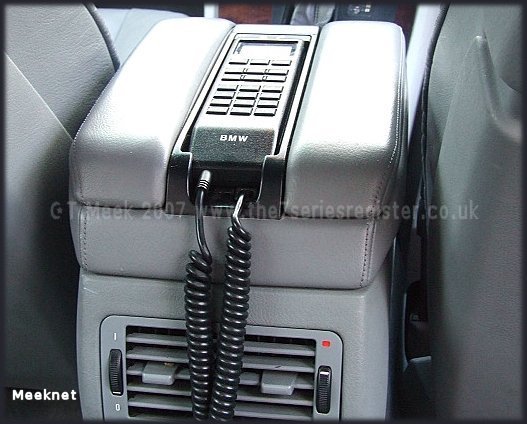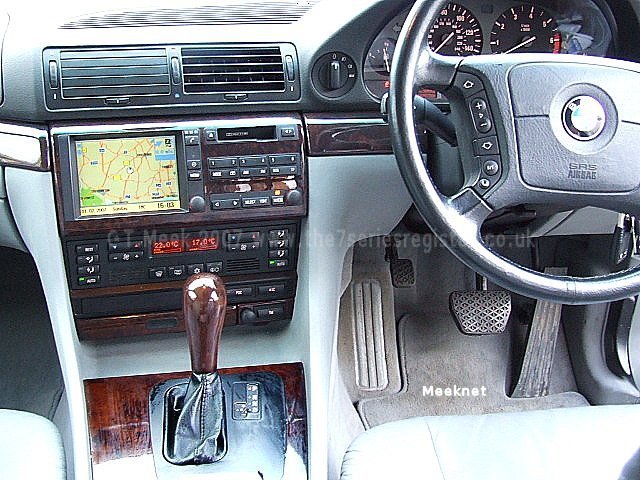 The car also has the standard 7-series E38 refinements:
Memory seats with three pre-sets. Includes nearside mirror that dips when reverse is selected
Cruise control with steering wheel controls
Electric Lift and Tilt sunroof with one-touch control and safety-stop strip
Remote full-closure and remote full-opening
Remote boot open and power-close
4 x Power Windows with 4 x one-touch open and safety-stop window strips
Full Leather
Six Airbags including door and 'A' pillar bags plus seat-belt pre-tensioners
Immobiliser with transponder keys and alarm system
Anti Lock Brakes
RDS FM/AM radio with traffic announcements and dual-diversity aerial's built into rear window
6-CD changer in boot plus tape player in front console with Dolby B/C, music search, auto-reverse
Stainless-Steel Twin exhaust system with twin catalytic converters
Halogen projector headlights
High-level brake light
Walnut trim on console and all doors
Dual-Zone Climate Control with restorative heating (heating works if engine switched off when at operating temperature)
Digital temperature setting with fully automatic fan speed control
Fully automatic one-touch window demisting
Automatic air recirculation (senses pollution and recirculates cabin air until pollution level drops)
Servotronic steering which controls assistance depending on speed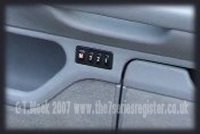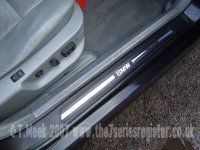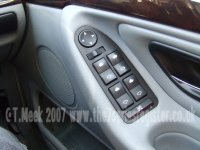 After spending many months repairing this E38 I part-exchanged it for a '99 740i which was absolutely brilliant