Hello and welcome to meeknet - I'm Tim Meek, and this
website documents repairs to my own cars - E31, E32, E38 and
E64 - all repaired on the drive with basic tools. If a repair didn't
work I'll still document it and have another stab until it does
work! As the work is done on my cars you get to hear how the
repair is holding up as I update the routines on a regular basis.
I'm not a mechanic, and if I can do it, anyone can, the aim is to
keep these big BMW's on the road.
I got my first BMW in 1995, a 1988 518i, and that was
absolutely brilliant - I didn't look after it at all and it kept going
for ten years until it was written off. I used the insurance
money to buy my first 7-Series, and what an introduction it
was, it was such a leap in luxury. From cloth seats and manual
windows to white leather and electronics controlling everything.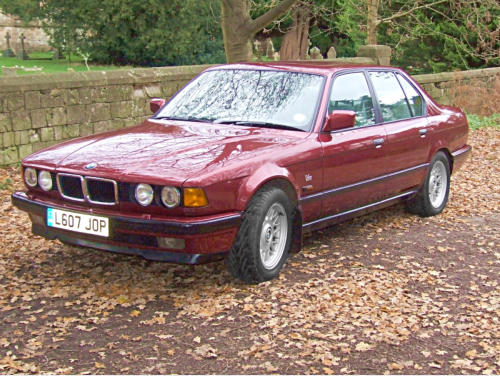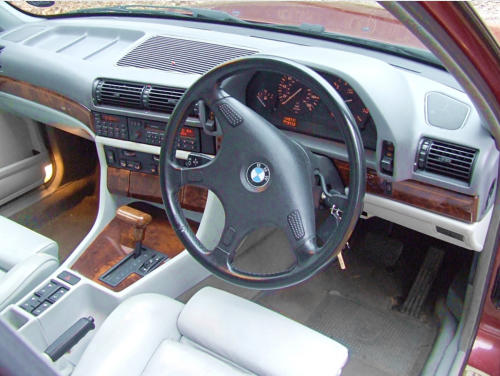 I couldn't believe my luck to be sitting in the driving seat of
such a great car - it was a 1993 E32 730i V8 Sport - and in
the United Kingdom V8's were few and far between, as were
automatic cars in those days. I loved it - but it certainly
wasn't without it faults - and running such a car on a small
budget meant that I would have to maintain the car myself -
and that's how meeknet started - documenting how to
maintain the big BMW's with very little money, very few tools
and doing the work on the drive without the comfort of a
garage.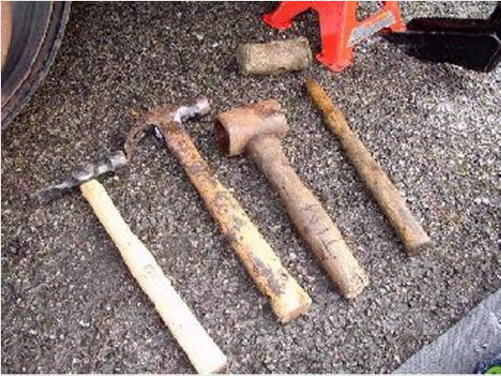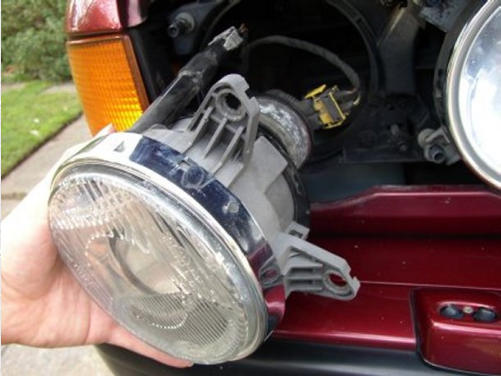 I kept the E32 for quite a few years until it started going
rusty which is a hazard in the UK and moved up (well, I
thought it would be up) to an E38, a 1998 735i V8 - and it
drove like a barge compared to the E32 and all sorts of
things went wrong with it - I didn't keep it long. Next was
a really great car, a 1999 Orient Blue 740i, and after that
was the car below, a 2000 E38 740i Individual which I
loved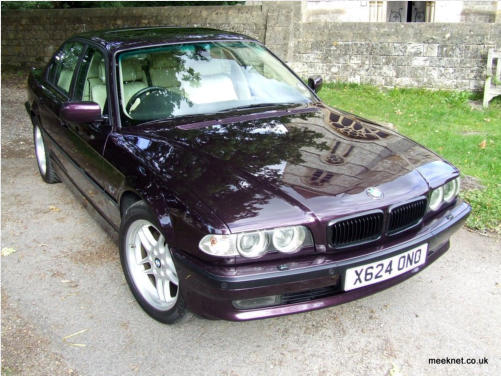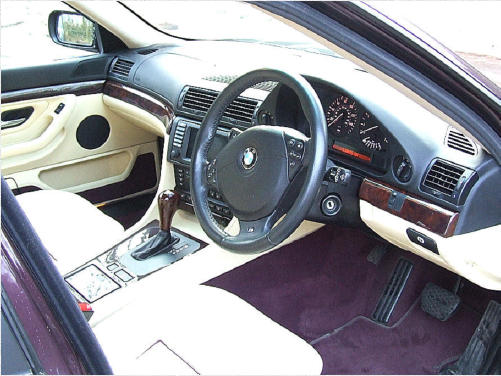 That was a really lucky find, taken in part exchange at a
dealers, it appeared on Ebay at a ridiculously low price. We
went to see it and I realised the dealer didn't really know
what he was selling - the car was an Individual with all
sorts of options such as the hydraulic boot, inlaid wood,
Champagne Nappa leather and SDC - this was the E38
that should have followed on from my E32 - I was
absolutely knocked out by it and kept it for years.
After four 7-Series it was time for the move to the 8-
Series, having a bit of experience of the M62 V8 engine I
went for the 840ci - and my first one was excellent.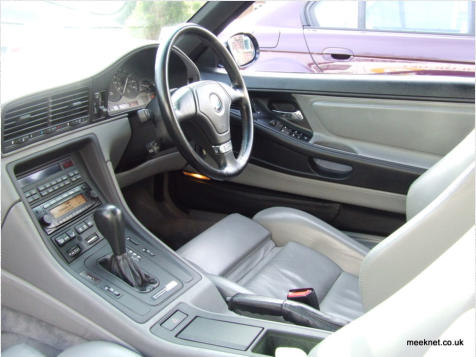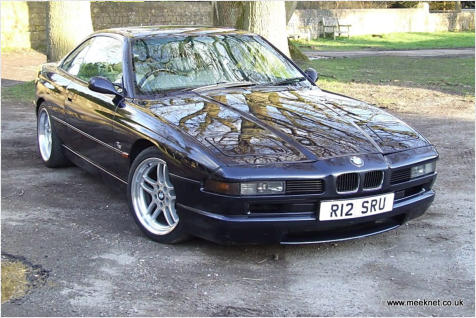 I would have kept this 1997 Sport for ever - but an Individual
Sport in exactly the same colour combination as my 740i
turned up on Ebay - a 1999 in Mora and Champagne Nappa -
well, I had to really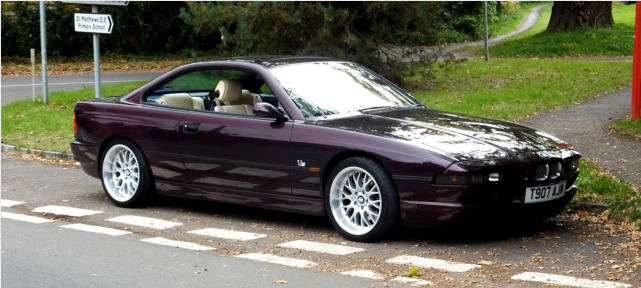 This one I aim to keep for as long as I can keep it going -
at 164k miles it is still just as fast as it always has and still
looking pretty good although rust is creeping up all over
the place - fortunately Mora Metallic hides it rather well.
Having two old BMW's was a bit hard going though - so
when I got an offer for the 740i out of the blue I was
happy to let it go to a good home.
I needed a reliable car to replace it as the 8-Series is quite
a lot like the E38 - they do tend to go wrong now and
again with another new problem to fix. The new shaped 7-
Series didn't appeal at all and there is only one other big
BMW with the style and engine to match - and that's the
6-Series - it took a year to find one in a colour that carried
on the Individual theme - but got there in the end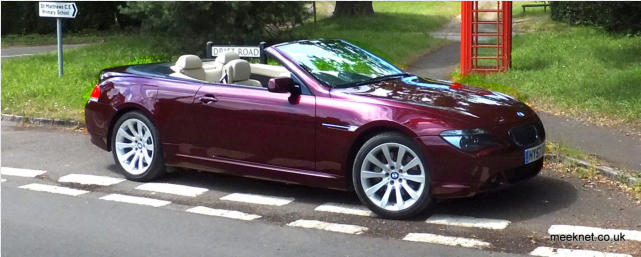 It is an Individual 650i Sport with the N62TUB48 engine -
and my first convertible - and it is great fun, and faster
than anything I have owned. It does have problems, but is
a darn sight more reliable than an E31, E32 or E38. So that
is what I currently work on, the E31 and E63.
The work on all the cars has been done on my drive,
sometimes with the help of my mate Bob - he is often seen
holding something or hitting things with a hammer - he
gets all the good jobs - and I help him with his own V8 - a
Triumph Stag which is brilliant to work on, no electronics,
no computers, no error codes.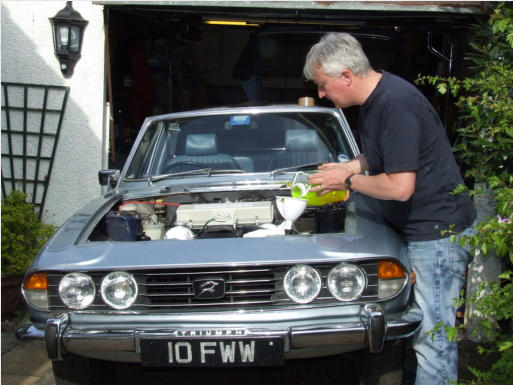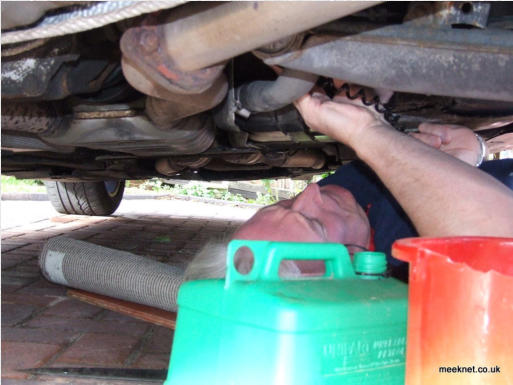 That's Bob refilling the coolant after we replaced both
head gaskets on the Stag, and under the 740i cleaning
the fuel tank so we can get rid of the usual leaks. At least
he got a bit of carpet to lie on and it wasn't raining that
day!
For work on the car that requires a lift or is just not worth
the danger of getting under the car for, I found Lee
Shannon who is a big BMW specialist just a few miles up
the road - and he is brilliant and usually knows a solution
before I take the car there. Just like Bob, Lee gets all the
rotten jobs such as gearbox oil changes, but he doesn't
complain - I've been using him for around 10 years now
and he's never let me down.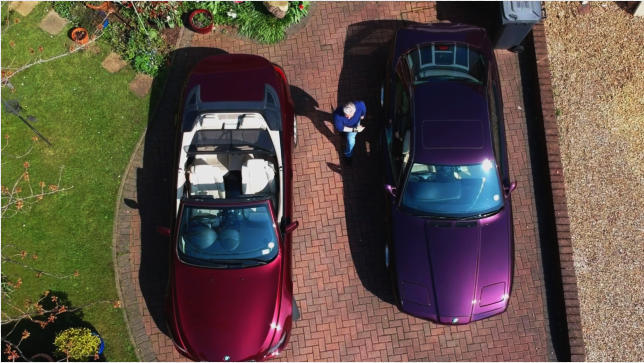 So, that's us up-to-date in 2018 - Meeknet is going strong,
as the E31 gets older there is always stuff to fix and that will
be documented on here and YouTube. The E64 isn't without
its problems either and needs a certain maintenance. You
can find me (Timm) on all the major Forums if you need to
ask a question - but these days there are many E31, E32
and E38 experts out there as they have been around a few
years.






Thanks for supporting Meeknet over the years - and I'll
see you on the Forums!