BMW E31 BOOT STRUT REPLACEMENT

After nearly decapitating myself when I was fetching something from the boot, I decided the boot struts needed changing, any more than a light breeze would shut the boot just when I stuck my head in it!

I bought the struts from BMW, pretty cheap: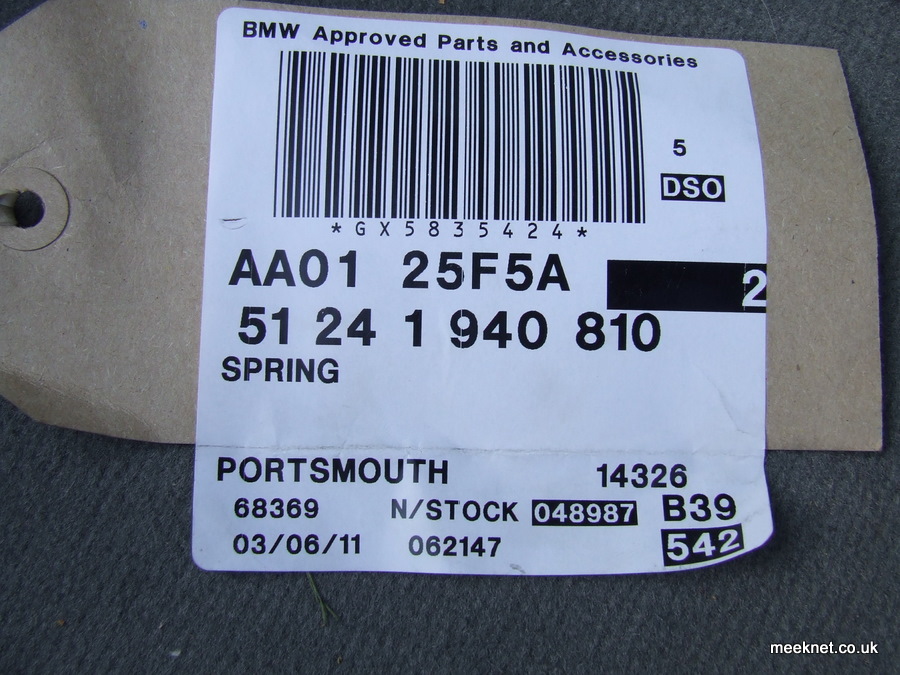 The struts are held at the top and bottom with spring-clips, prop the boot open so it doesn't keep clouting you and then use a small screwdriver to pry the clip outwards and then slide it towards the end of the strut: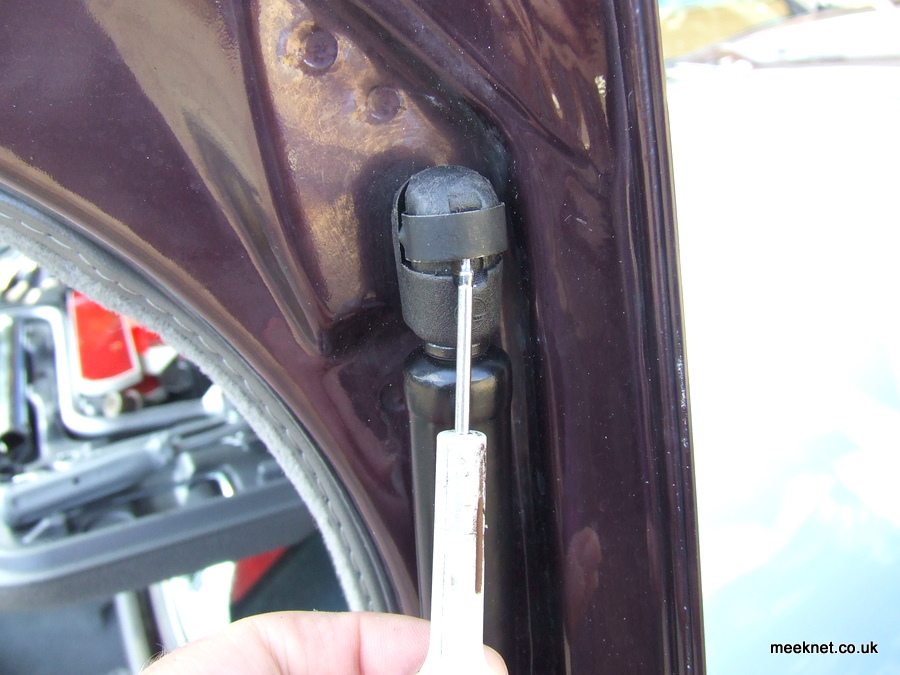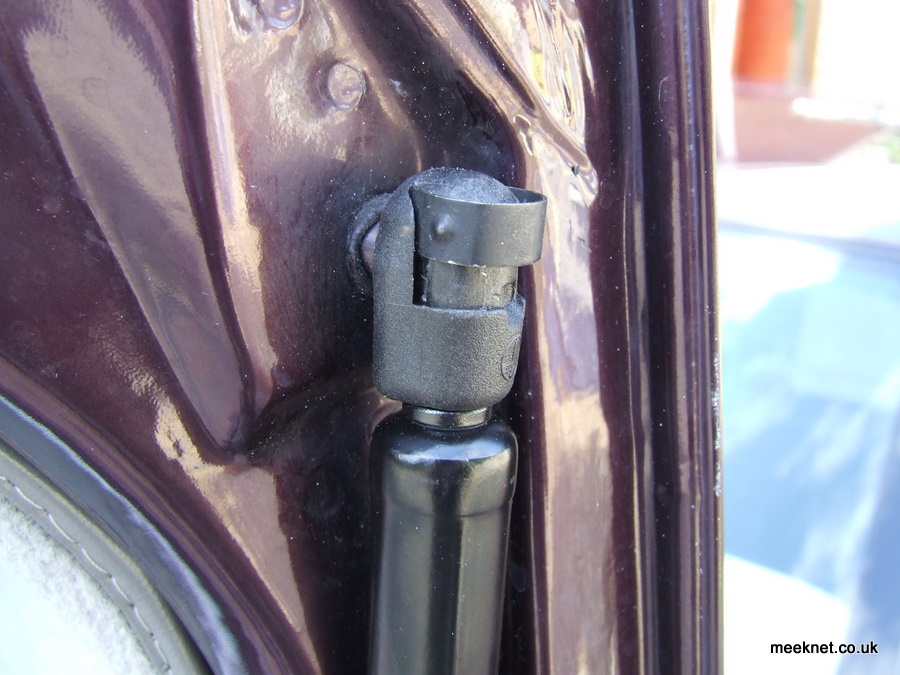 The strut can then be pulled away from the mounting: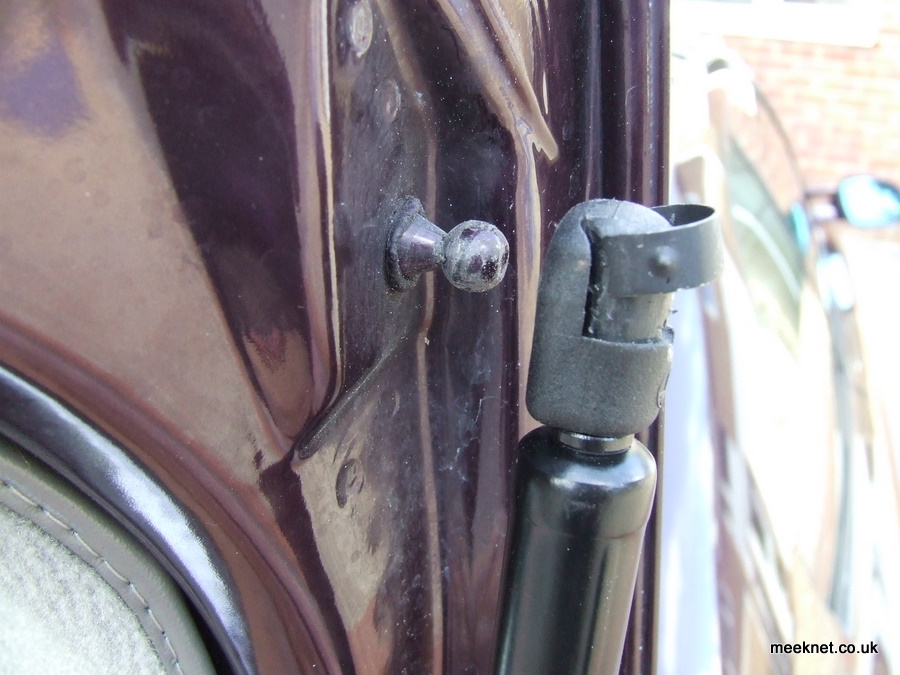 Do the same to the lower end and the strut is off. If you accidently twang the clip off, use a pair of long-nose pliers to stretch it back over the strut: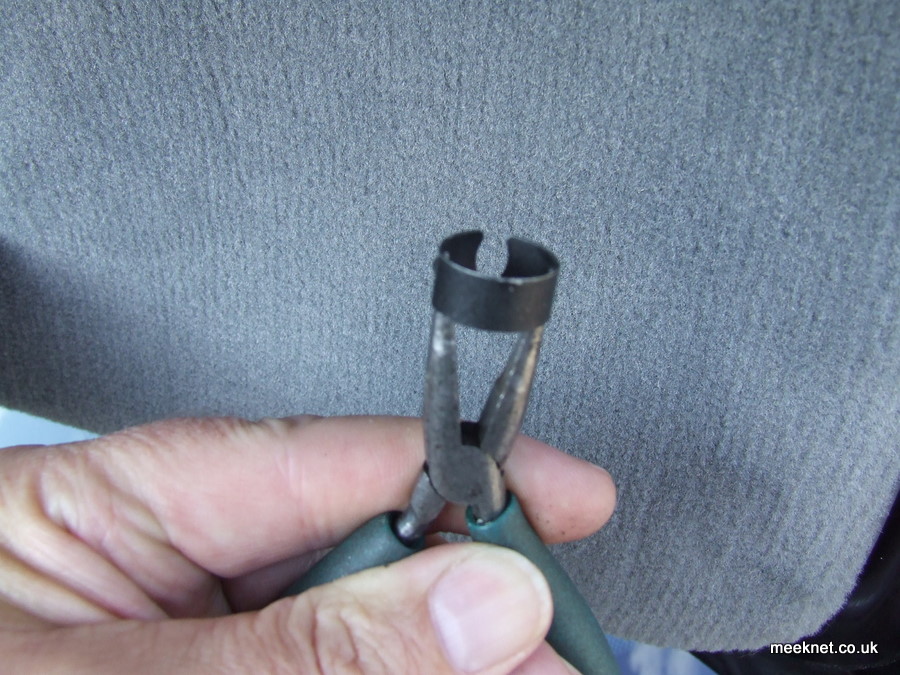 This is how the clip secures onto the ball-joint: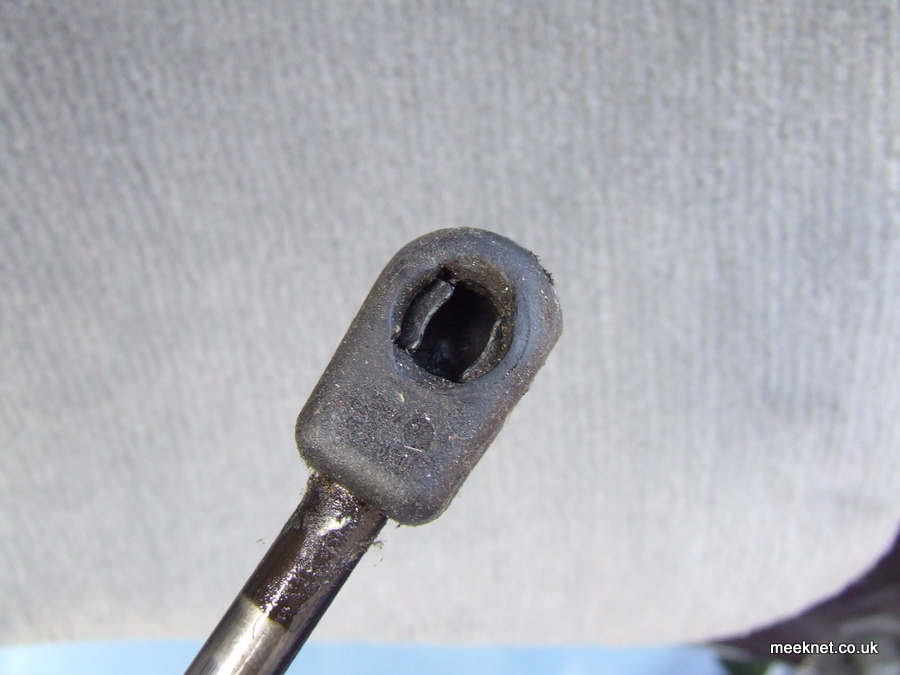 When replacing the struts, grease the ball-ends and get the clips in the end position on the struts. Push the strut-end onto the ball-end and push the clip into place - done!

All done, time for a cup of tea.