Timm's BMW Gear Ratio Computer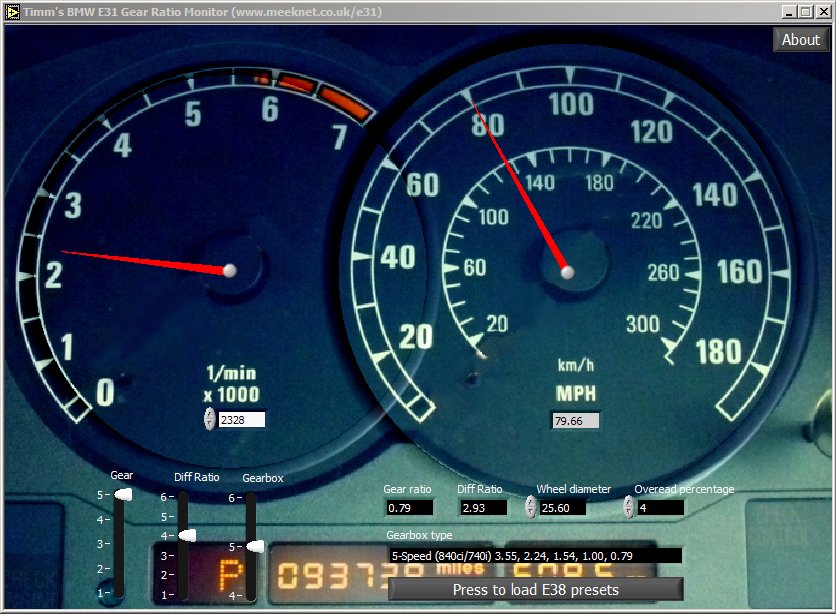 This is a small program designed to model the gear ratio's and differential ratio's of the E31, E32, E38 and E39. If you are thinking of changing the differential, this program will allow you to visualise the change in road-speed for the same engine speed.
The program is downloaded as a 'zip' file and your PC will probably complain, but you can trust me. The program runs on all versions of Windows that I have tried.